I was so thrilled to find out that Avery's mom was pregnant!  She's my fabulous hair dresser and I had been waiting for the big announcement every time I went to see her because I knew what an amazing mother she was going to make and couldn't wait to see the amazing transformation that becoming a mother would do to her <3
We had so much fun and Jamie braved the elements for her very chilly, fall maternity session and I couldn't wait for Ms. Avery to arrive so that we could have another session together.
Avery decided not to make her parents wait for their best Christmas present ever, and arrived fairly quickly on Christmas Eve.  Her parents brought her into my Hilliard studio for her newborn session when she was 12 days old and she was so perfect! I do have to give her parents credit though – they followed my newborn photography session prep guide to a T and Ms. Avery slept like an angel for us through the entire session.  It was a perfect start to 2018!
I may say this a lot, but please know I am genuine each and every session when I say how honored I am that Jamie and Steven chose me to capture their precious princess's first portraits.  It is never lost on me how amazing these tiny humans are and how much their parents trust me to handle them with care.  Thank you again for choosing me! <3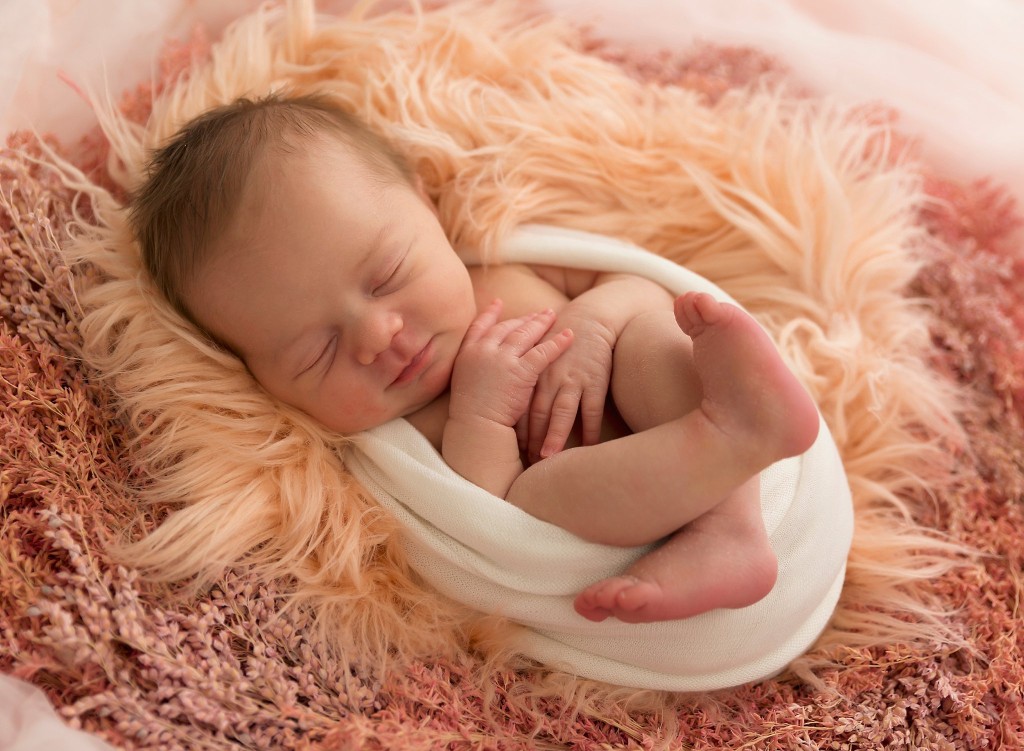 Ms. Avery gave us so many grins during her session, it was really cute to watch all of her little expressions while she was sleeping. 

While I focus mostly on neutrals during my sessions, I do like to add a little touch of feminine pink and flowers and tulle and everything "girly".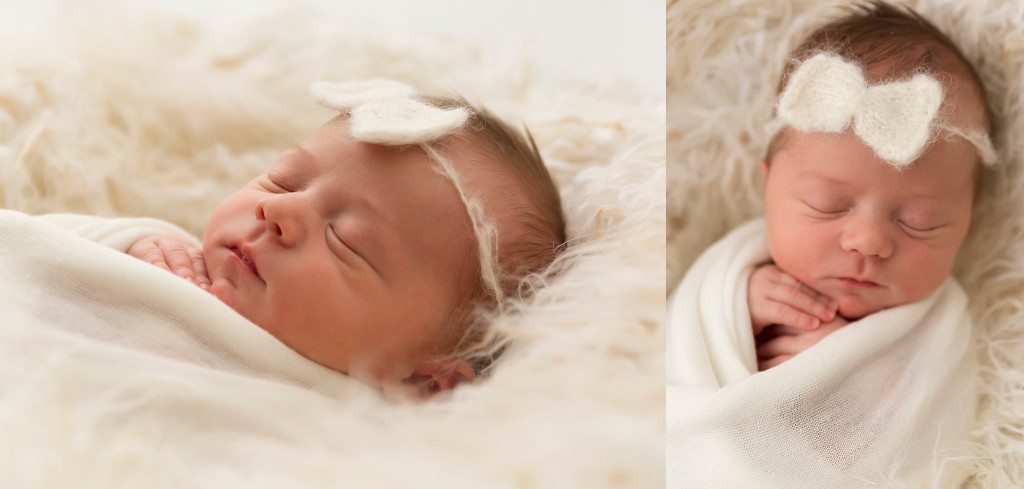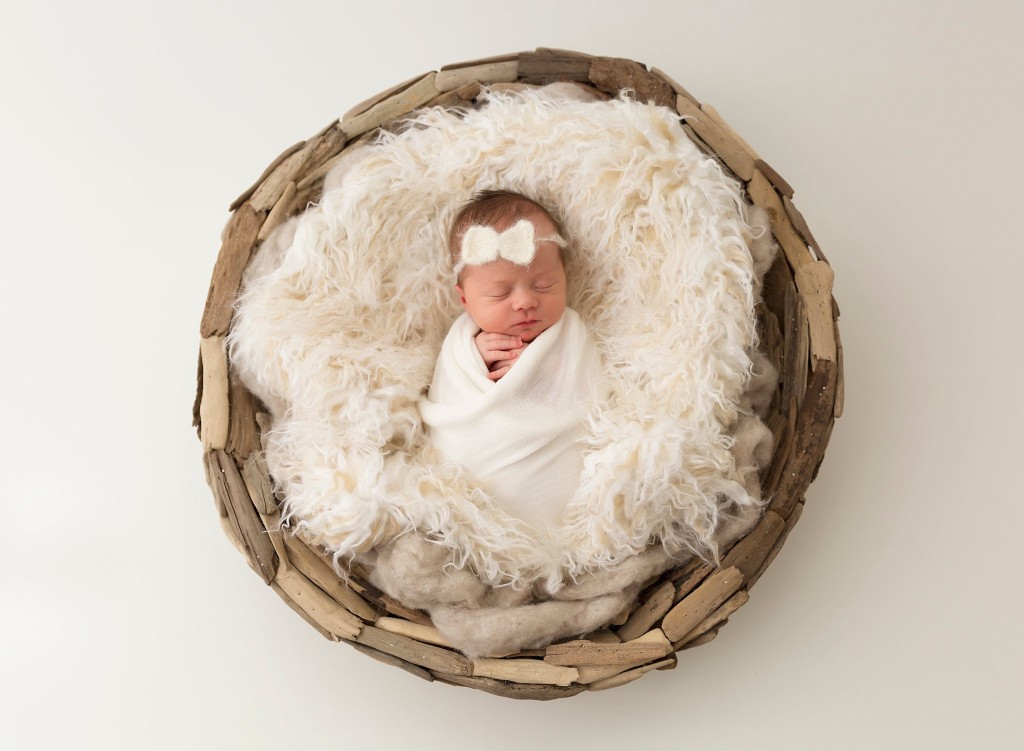 She looks so tiny in this drift wood basket!  She absolutely loved being all wrapped up!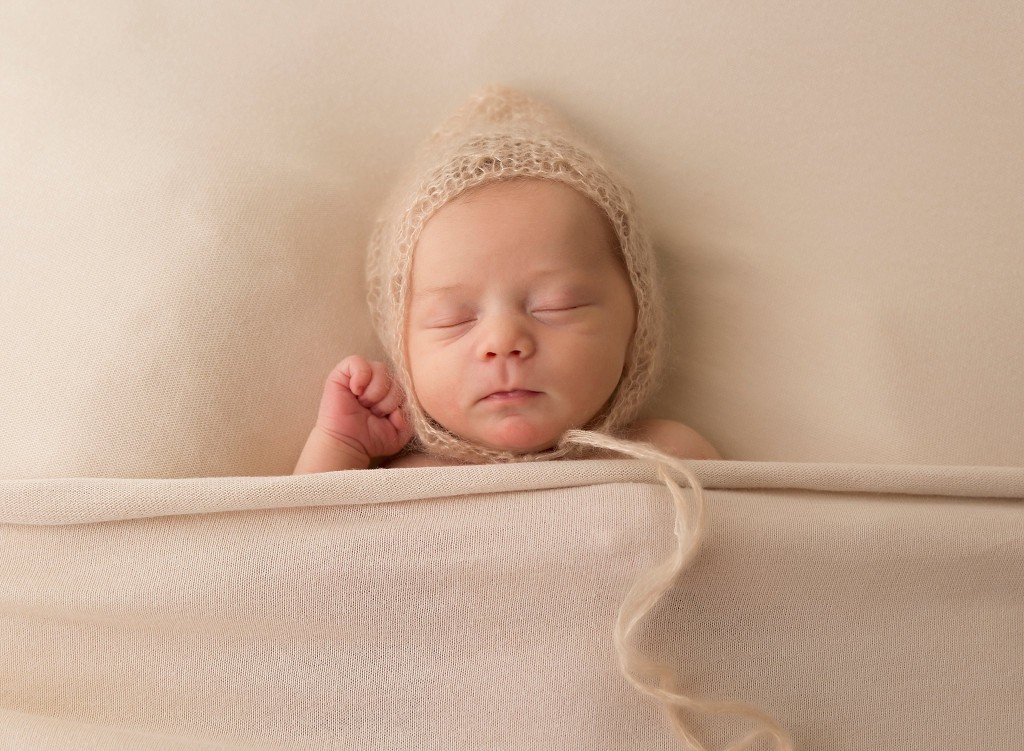 This combo is now one of my faves.  I love the timeless look of this neutral drop combined with such a delicate bonnet.

Whew – she did not want to be on her belly and she absolutely refused to lay her fingers flat – but we got some! <3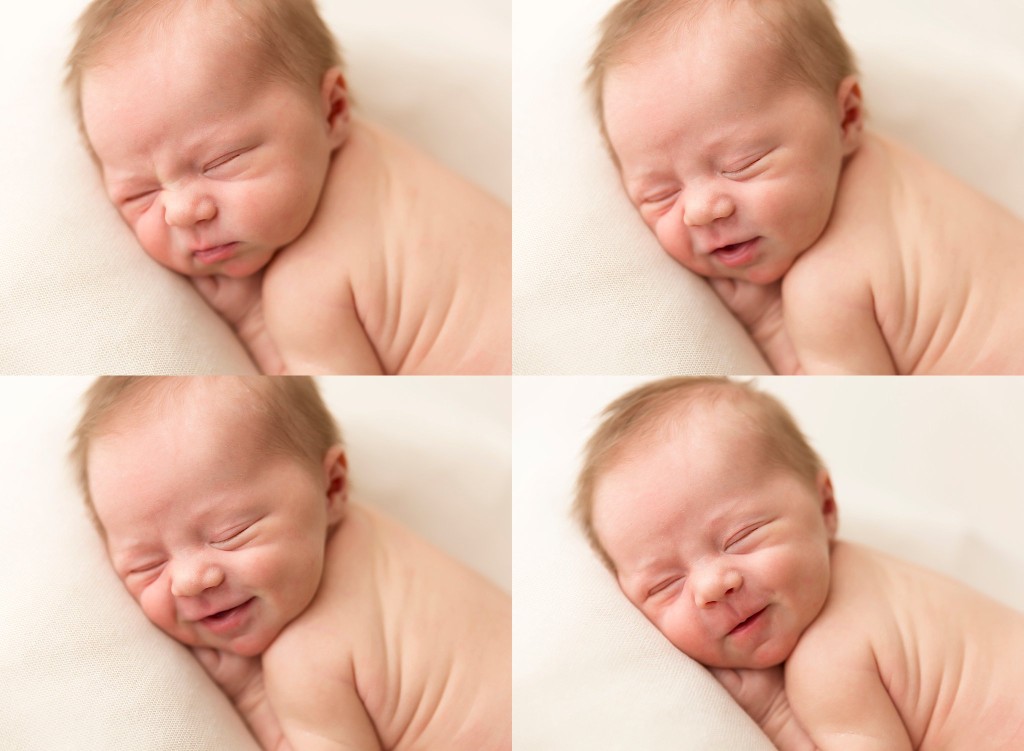 These 4 pictures were taken very quickly as she was changing her expression so quickly!  "The many faces of Avery" 

Even though most decorations had been taken down by the time we had her session, Avery is a little Christmas baby and we had to get some images recorded with a touch of "Christmas" and of course her first encounter with Santa.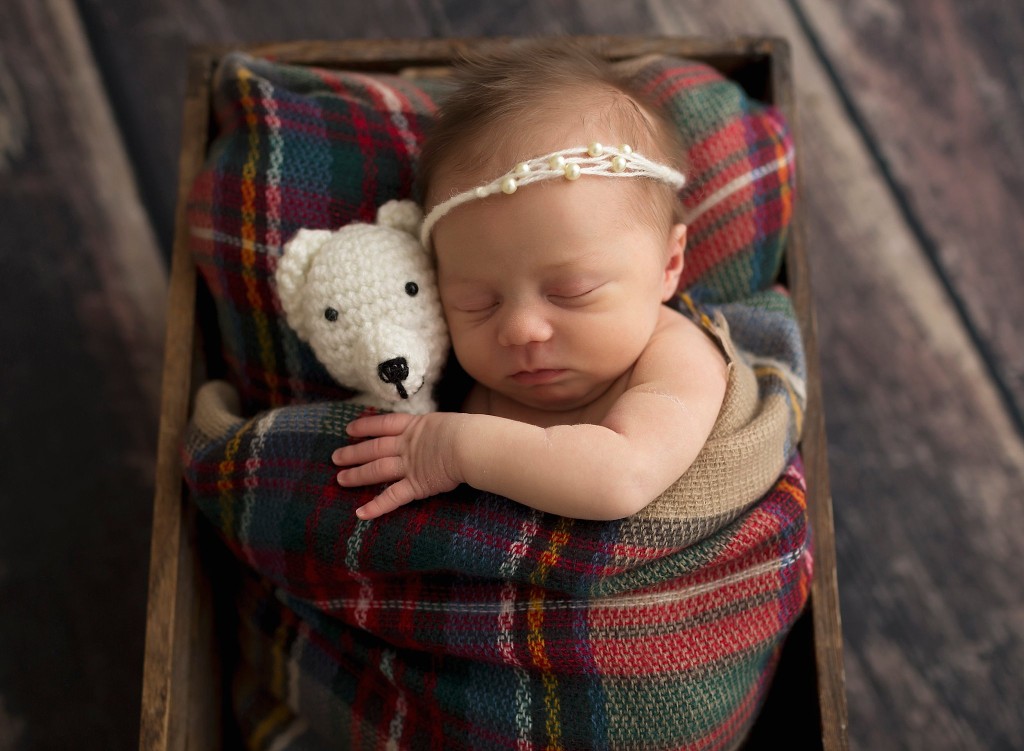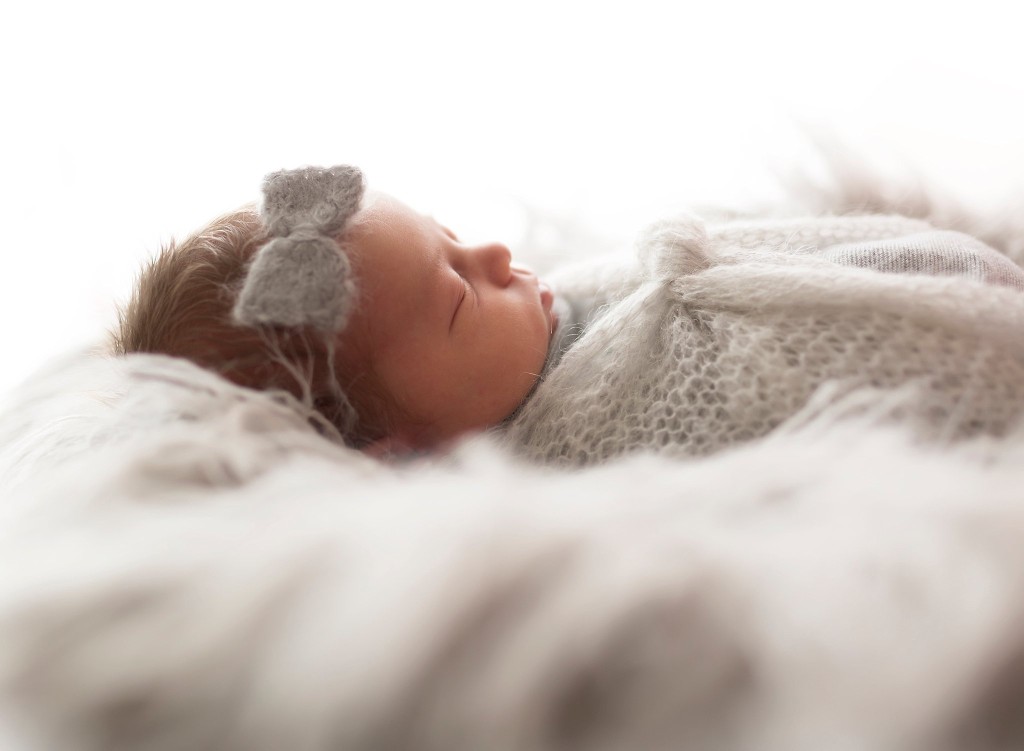 The lighting on this image may be my ultimate favorite from a newborn photography session at this point.  As soon as I snapped this one I wanted to jump up and yell "This is what I want my images to be!".  I've always struggled with doing what I love in my art and doing what's popular and what other photographers are doing.  But I think 2018 will be my year.  I've specifically written in my website to please check my portfolio to make sure that you like my work and that's what you're looking for before booking.  I am really hard on myself when a client says "I want this picture" and shows me someone else's work that I don't know if I can duplicate – so I want my clients to book me because they love my work. 

When you have clients this gorgeous, it makes parent images pretty easy <3  I wanted to add a little black and white to this blog to show the variety that you receive in your gallery (you will receive your chosen images in color and black & white).

And these just speak for themselves.  They love her so much already <3
Lynn Leitch Photography is a Columbus newborn photographer. Services include maternity, newborn, baby milestone and children's photography. Lynn's newborn and children photography studio is located in Hilliard, Ohio and serves clients in Hilliard, Dublin, Upper Arlington, Grandview, Worthington, Lewis Center, Powell, Westerville, Columbus, Gahanna, Pickerington and more! As well as newborn and children photography, Lynn also offers services for senior portraits, engagement photography, maternity portraits and weddings! Lynn will travel within the Central Ohio area for on-location sessions.