Baby Graham came to visit me earlier this year for his newborn photography session in my Hilliard, OH studio.  I was so happy to hear that when his mom was looking for a Columbus newborn photographer she reached out to her trusted friends and was given my name as a referral!  Referrals make me so happy because that assures me that I am making my prior clients happy enough to pass my name along 🙂   Thanks Kelly Family for this referral!
Graham was a rockstar during his newborn session, only opening his eyes for a few moments (which you will get to see some hilarious faces that he treated us with).  Graham was so good that I was able to test out some poses and images I've been wanted to try!  And when we thought he was all done, we wrapped him up for a few poses with mom, and he went right back to sleep for us!  Such a sweet little boy – and a pleasure to photograph and work with.
Check out some of my favorites from his gallery!  And remember – I love referrals!  So if you know of someone looking for a Columbus newborn photographer … pass along my info!  THANKS 🙂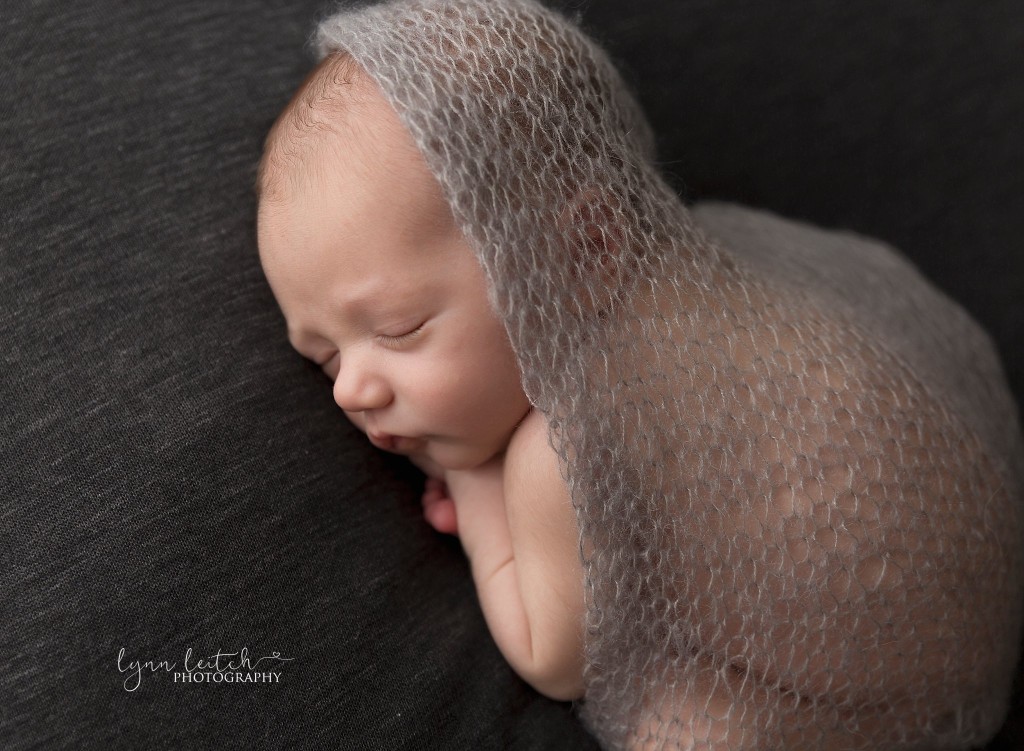 There is just something about the gray on gray that I used during this session that I have just fallen in love with!  And look at his little tiny toes just barely peaking at us under his arm.  He loved being all snuggled up on my posing bag.


No distractions.  Just baby.  Sweet, sleeping baby.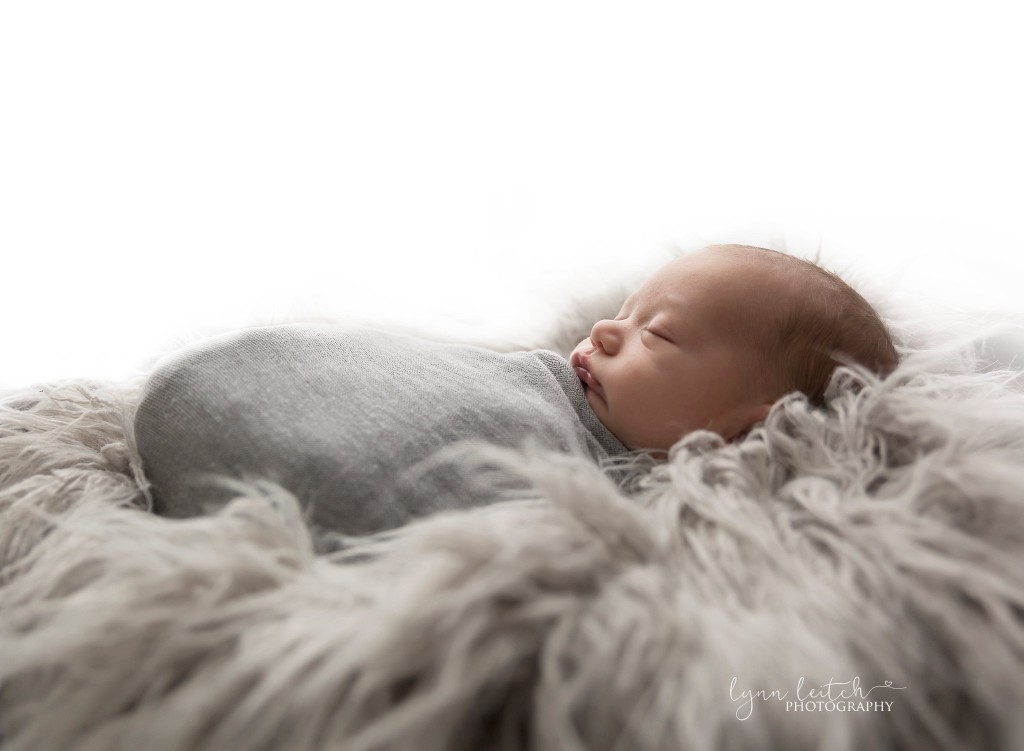 The light in this image is just so pure and angelic!  I have definitely fallen in love with this pose/setup and have been including it in several of my sessions.  Remember when booking your session and filling out the session questionnaire to note any setups or poses you've seen in my portfolio that you want included in your gallery.


I'm obsessed with his little back wrinkles in this pose!  He's just so squishy and cuddly!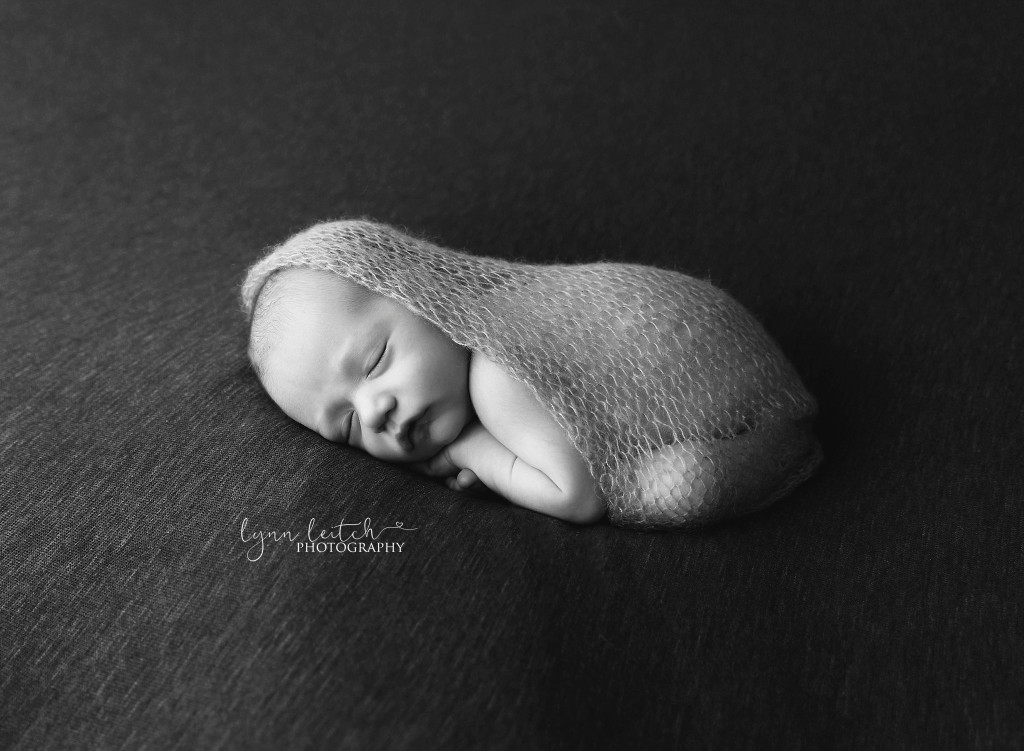 This.  This was one pose I knew I wanted to include in Graham's newborn session.  I could see just how I wanted the light to fall down his face.  And we nailed it!  I absolutely love this shot – and love it so much more in black and white.  It's just a timeless image!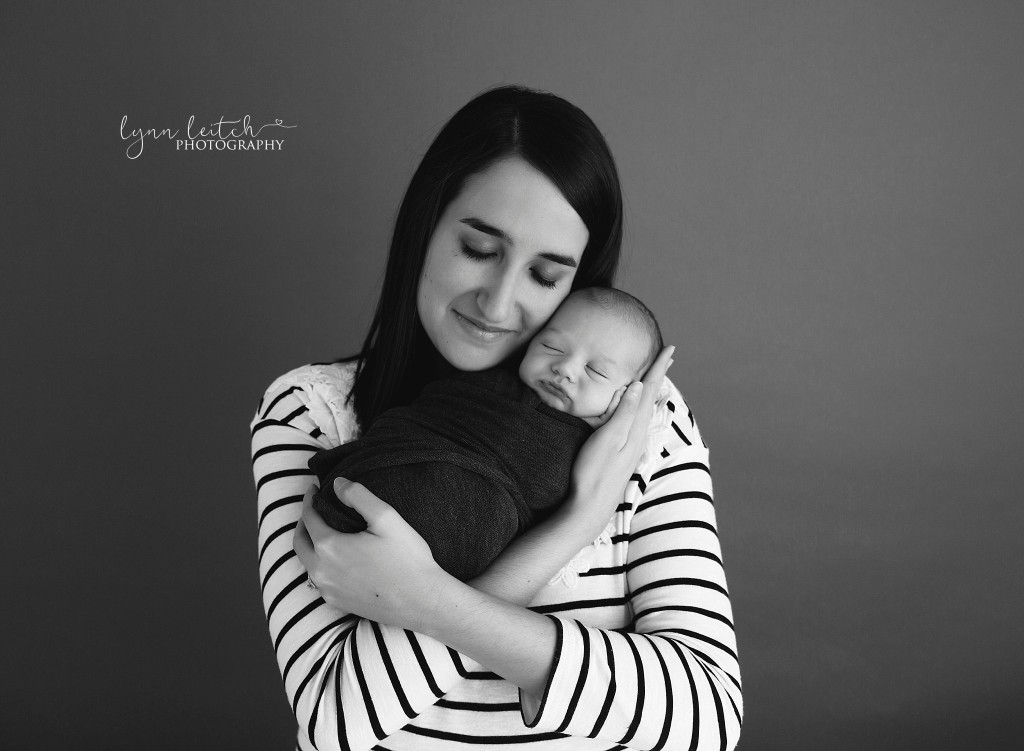 Sweet baby boy just wanted to snuggle right up with his mama.

This was during his 2 minutes of being awake and this image literally made me laugh out loud when I got his prints in.  This is definitely one that mom and dad should blow up for his nursery!
Lynn Leitch Photography is a Columbus newborn photographer. Services include maternity, newborn, baby milestone and children's photography. Lynn's newborn and children photography studio is located in Hilliard, Ohio and serves clients in Hilliard, Dublin, Upper Arlington, Grandview, Worthington, Lewis Center, Powell, Westerville, Columbus, Gahanna, Pickerington and more! As well as newborn and children photography, Lynn also offers services for senior portraits, engagement photography, maternity portraits and weddings! Lynn will travel within the Central Ohio area for on-location sessions.