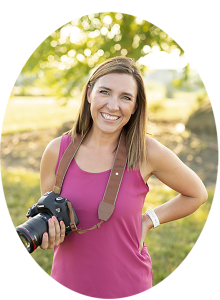 Hi! My name is Lynn. I know when looking for a photographer to capture your memories you want to make sure  you are comfortable with the person that will be behind the camera.  This is especially important for newborn photography, as you are trusting me to take care of your new baby.  I don't know if reading something on a website can make you feel like you know someone … but I will try.
I am married and I have 2 amazing children. I grew up with a camera in my hands, traveling across country with my mother, photographing everything we could find. When I became a mother I found a new passion for this "hobby".  I wanted to help other parents capture the tiniest features of their new human in the most beautiful way I could.
Safety is my number one concern during newborn photography sessions.  I never want a mom or dad to be concerned with a position that baby is in or that they may be in an unstable prop.  I focus mostly on natural colors and minimize props however if mom or dad have something important to them that they want incorporated into the session, I will work my hardest to make their wishes come true.
While I specialize in maternity through one year of age, I am available for family photography, weddings and have found a new love for senior photography as well.  I hold newborn through one year sessions in studio, and maternity and family sessions on location.
If you're searching for a newborn photographer and have questions… here's a blog post to help answer some questions during your search: How to Choose a Newborn Photographer
Thank you for checking out my work and I hope to help memories with you and your family soon!